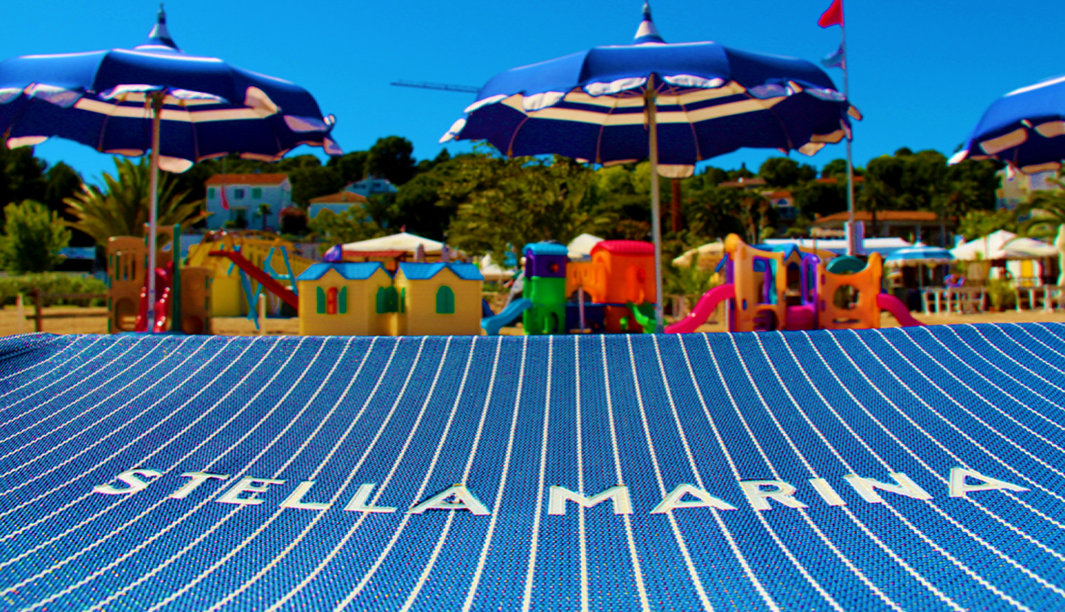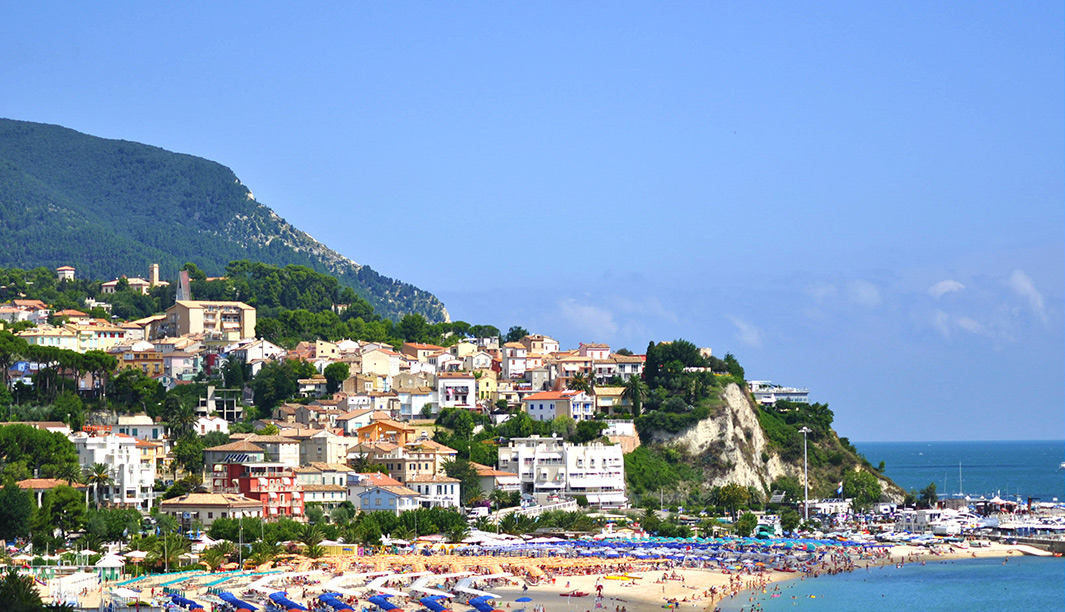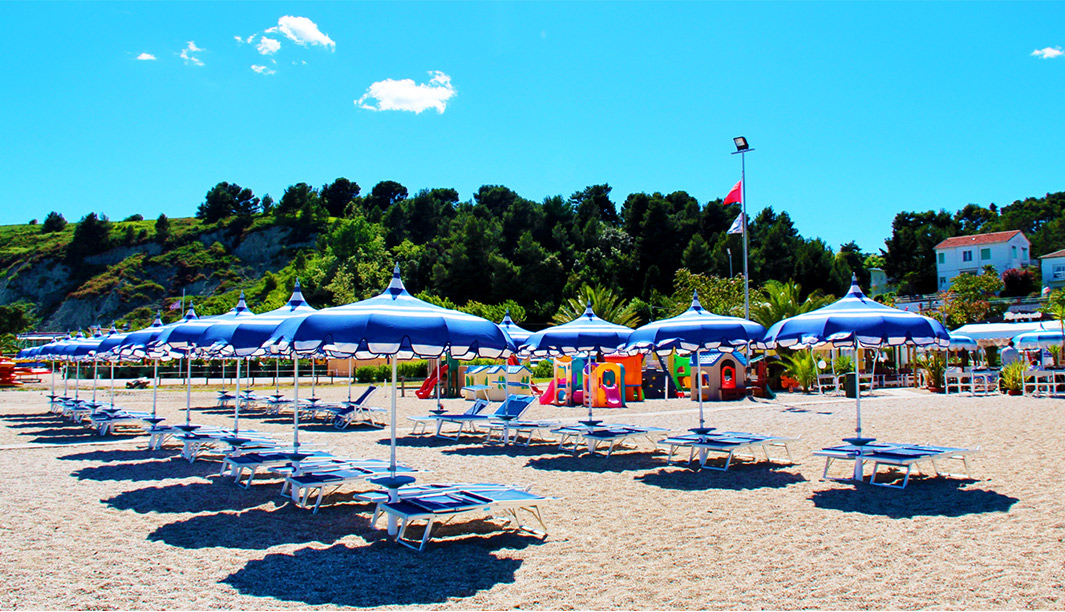 Benvenuti
Stella Marina Beach Club
Located close to the centre of Numana, our beach club proud of a comfortable location, allows you to relax on the beach till late in the evening.
We have a large well – equipped beach with standard beach loungers and umbrellas. We also have extra – large beach loungers and umbrellas either for families or groups.
Our customers can leave their car in the reserved car park with passenger shuttle service. Whereas, customers without car can easily take the free public transportation at the bus stop, close to our chalet.
We have a lot of facilities like a wonderful jacuzzi where you can relax and be immersed in a green scenario.
Moreover, for shopping freeks you can find beach wear and equipments shops, a news stand, a tobacco shop and more close to our chalet.
WOULD YOU LIKE TO BOOK YOUR DAY AT THE BEACH ONLINE ?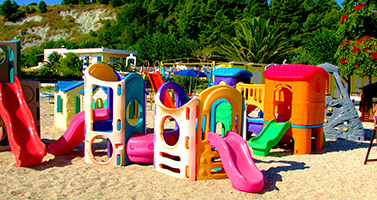 We have a wonderful well – equipped play ground with a reserved changing table toilette. This is the ideal place for your children to play and for parents to socialize.
Moreover, the recreation ground is close to the Restaurant – Bar area which gives you the opportunity to either have a snack or a drink while keeping an eye on your children.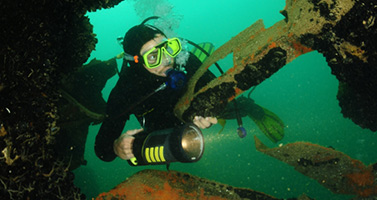 In our beach club, for diving aficionados, we collaborate with a diving center named 'Centro Sub Monte Conero'.
The diving center has a skilled professional staff and offers the possibility to rent equipments, attend courses and organize sea floor explorations.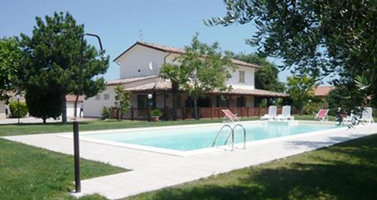 If you are planning a stay in Numana, we recommend this house with a panoramic view immersed in an oasis of calm and relaxation. 
Hospitality service quality award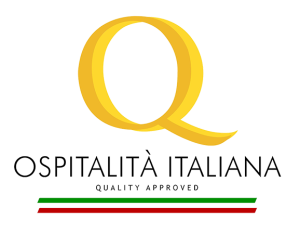 Weather forecast