Staying in Numana, offers you a 360° year round experience thanks to the numerous activities available, amongst others these include:
GUIDED Excursions on 'Monte Conero'
Inside 'Parco del Conero' you can enjoy a wide network of clearly outlined paths and nature walks, these can be enjoyed both alone using a map or with the help of a guide, on foot, by mountain bike or horse riding.

'Parco del Conero' is a vast natural reserve, and encompasses stunning white beaches overlooked by magnificent cliffs which provide some of the best views in the region.          As well as being rich in flora and wildlife, 'Parco del Conero' is also blessed by many cultural attractions such as 'Chiesa San Pietro', a Medieval church made of the typical white stones of 'Monte Conero'.
Boat Trips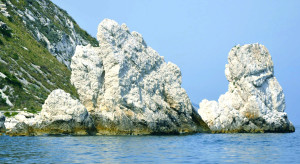 In Numana you can enjoy exciting boat trips which depart from the harbor of Numana. Typical routes take in the white coast of 'Riviera del Conero' allowing a different perspective of the wonderful landscape of 'Monte Conero'. One of the best natural attractions is 'le Due Sorelle', two huge white rocks which are considered one of the most important icons of 'Riviera del Conero'. The two rocks seem like two nuns praying, hence 'le Due Sorelle' and a charming local legend claims that two sisters both in love with the same fisherman faced a mountainous storm in order to rescue him when he went missing at sea.           Unfortunatly, the two sisters didn't come back, whereas the fisherman was found alive on the white beach that was formed after the storm, due to the protection of the two huge rocks.                                                                                                                                             Since then, the white beach became the symbol of love and beauty.
Guided TouRS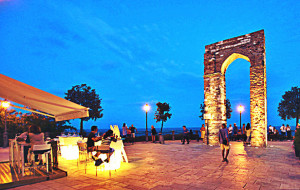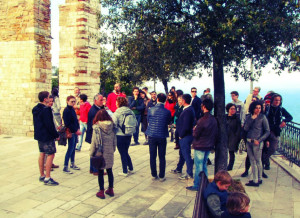 Visitors to Numana can take a number of informative and entertaining guided tours which uncover many secrets and curiosites of Numana. In particular, you can admire an ancient Medieval arch named 'Torre', and 'via IV Novembre' well – known as 'la Costarella'.                                                                                                                             'Torre' is of archeological importance because it is a relic of the unique Middle Age of Numana. There are two beliefs concerning 'Torre'. The first one suggests that 'Torre' was a fortress forming part of the ancient walls of Numana. The second one suggests that 'Torre' is a reminder of an ancient church named 'San Giovanni'.                                Today 'Torre' is one of Numana's icons and the omonimus square in which it located provides spectacular views of the Adriatic coastline.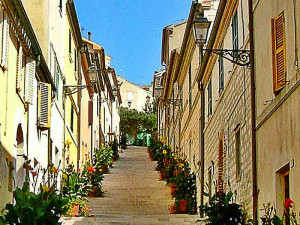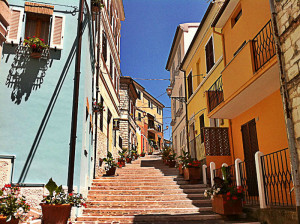 'La Costarella' is a fantastic staircase that links the town centre to the harbour area and beaches. Walking through 'la Costarella', one can enjoy a wonderfully relaxed atmosphere, created in part the closeness of the traditional tiny cottages. This atmosphere is emphasised further by the proximity of many local buildings of historical value many of which were built between the '800 and '900 centuries.           In summer 'la Costarella' is the most used location for a number of artistic and creative exhibitions and social activities too.
ACQUATIC Sports

As well as canoeing, boat trips, windsurfing and surfing, Numana also offers the opportunity to practice Kite Surfing and S.U.P. (stand up paddle). Furthermore, for diving aficionados there are the local diving centers which organize sea floor explorations.
In addition to the above activities, Numana also offers a number of leisure activities such as cultural initiatives and events for children and families .