'Numana' is a peaceful small holiday destination in 'Le Marche', located on Italy's Eastern coastline.
Nestling underneath picturesque 'Monte Conero', Numana is proud of it's very ancient history. Founded by 'Siculi' tribe in the IV th century B.C., Numana is of important cultural and historical value due to it's prehistoric and later Roman past.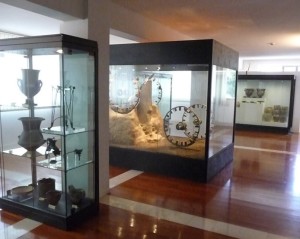 Located in Numana's  town centre you can visit the 'Antiquarium Statale', (History Museum) which holds a fine display of remains covering much of the areas history. Also located a short distance from Numana can be found the ancient burial site of the Picentes tribe, anecropolis of great archaeological importance and unique in 'Le Marche'.
At the beginning of the 1900's Numana began to develop its tourist attractions, becoming an important and exclusive tourist destination. Despite catering to nearly all touristsneeds Numana remains a tiny jewel on Riviera del Conero, it's a pretty and irresistible holiday destination that will make you want to return as soon as you can .