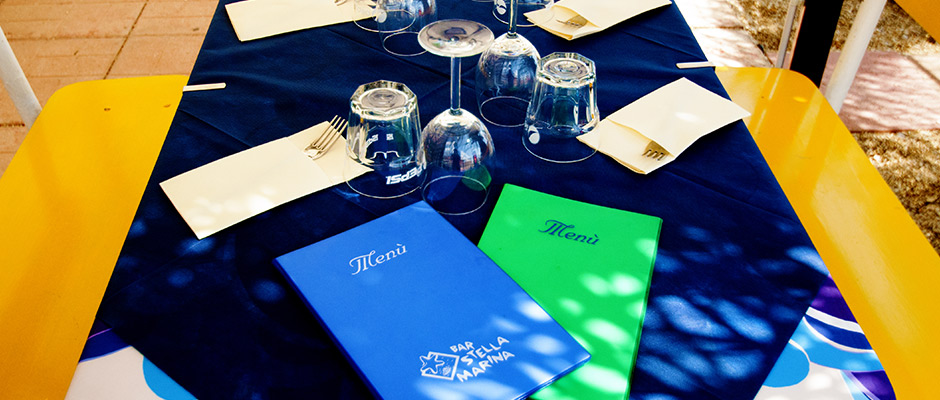 Breakfast service starts early in the morning at Stella Marina allowing early risers to breakfast and get out and about. During the day you can either cool off with some of the regions best ice creams or soft drinks or take in a traditional Italian aperitivo. Later in the day you can enjoy a cocktail, sample homemade appetizers and relax whilst watching the sun set after another wonderful Le Marche day.
The restaurant is always open to allow you to eat anytime, particularly useful if you're returning from a day at the beach or an excursion.  Our restaurant boasts a wonderfully relaxing shaded area in which to revive yourself.
We offer a wide and varied selection fresh local sourced produce and would recommend you try you  'Zuppa di Moscioli' (a soup made of mussels), a particular local delicacy.
In addition, in our restaurant we also offer a lighter menu to include: Mixed salad, Fruit salad, Sandwiches, Piadina, Cold dishes.